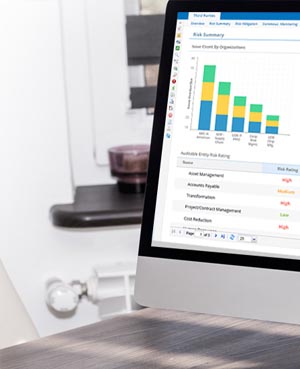 Businesses in every industry face scrutiny for how they handle sensitive data including customer and prospect information. Let us help you identify any compliance gaps that may threaten your business and its valued assets.
Our experts have years of experience and hold the appropriate designations and credentials to perform compliance assessments in a variety of areas. Additionally, if you work with outsourced vendors, our compliance audits help prevent potential liabilities by ensuring their activities are aligned with your business's security standards.
We perform security audits by reviewing the existence and implementation of security policies. We also perform penetration tests ("Pen-Tests") to look for security holes in critical resources, such as a firewall or Web server. When performing Pen-tests we usually operate from outside the firewall with minimal inside information in order to more realistically simulate the scenario by which a hacker would attack the network.
The audit process entails a thorough review of the network, including the system architecture, the use of software and hardware, the relevance of the tools used to perform specific actions, the connections to external networks, access control and privileges for users, the nature of checks and balances in place, and more.
Periodic network security audit is indispensable for the smooth and seamless functioning of networks, and in an increasingly connected world, where the very existence of businesses depends on real time interactions with suppliers, customers, and others, this becomes a fundamental exercise to ensure the protection of business critical information.